C

ompany

CORPORATE MOTTO

"Mutual welfare and benefit" To foster a trust, respect and appreciation for each other and to provide opportunity for the material and intellectual growth of all of our employee and our business partners by respecting people, our work, our company, and our suppliers & customers as our business partners, through preserving the spirit to work fairly and honorably, and to contribute to the advancement of society and humankind.

MANAGEMENT RATIONALE

"We pursue what is right thing as a Human Being" "Right Way to Live and Behave"

We do not conduct our business to pursue profit for our own personal gain with greediness and selfishness, but we do conduct our business activities with fairness and aboveboard based on Morality of human society, ethics, civility and humanity for the progress and development of society and the well-being of people, moreover enhancing the quality of lift throughout the world.

Not only for us to prosper, but, with an altruistic mind, our customer and supplier shall prosper together with us, we will pursue the happiness of both materiality and the same time contribute to the progress and development of humanity and society.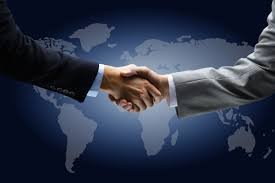 -Company Name-

Aptus Corporation.

The company name is derived from Latin, meaning "Aptus", "fit", "useful" and "useful".
-Head Office-

8-31, 2-Chome, Fuchucho, Izumi City, Osaka, Japan, 594-0071
Contact Info.

General Inquires TEL : +81-725-46-1701 / FAX : +81-725-46-1761
E-mail address : sales@aptus.co.jp
URL

https://www.aptus.co.jp
-Date of Incorporation-

May 31, 1991
-Paid-in Capital-

12 million yen
-Chief Executive Officer/President-

Mitsuhiro Saito
-Our customers-

NIDEC CORPORATION
Murata Manufacturing Co., Ltd.
HOKUYO AUTOMATIC CO., LTD.
TAKENAKA OPTONIC CO., LTD.
FANUC CORPORATION
Panasonic Switchgear Systems Co.,Ltd.
Panasonic Smart Factory Solutions Co., Ltd.
Panasonic Industrial Devices SUNX Co., Ltd.
Panasonic Production Engineering Co., Ltd
SHASHIN KAGAKU CO.,LTD.
KANOMAX JAPAN INCORPORATED
DAIKEN MEDICAL CO.,LTD.
Medico's Hirata Inc.
Sanyo Engineering & Construction Inc.
MEISYO KIKO Co, Ltd.
Murata Machinery, Ltd
NICHIA CORPORATION
KANEKITA CO.,LTD.
TI Asahi Co., Ltd.
NIDEK CO., LTD.
Osaka University
Kyoto University
Kagoshima University
Utsunomiya University
RIKEN
National Institutes for Quantum and Radiological Science and Technology
Osaka Prefecture University
Okinawa Institute of Science and Technology Graduate University (OIST)
Sophia University
Hiroshima Institute of Technology
Hamamatsu University School of Medicine
Inter-University Research Institute Corporation, National Institutes of Natural Sciences, National Astronomical Observatory of Japan
-Distributor for following manufactures-

QSI Laser Diode
Radiant Dyes Laser
Gentec-EO
Resolution Spectra Systems
Isomet Corporation
Exciton/Luxottica
Wavelength Electronics
Leysop Ltd.
Shanghai Laser & Optics Century Co., Ltd.